CallOfBobRoss
A downloadable game for Windows and Linux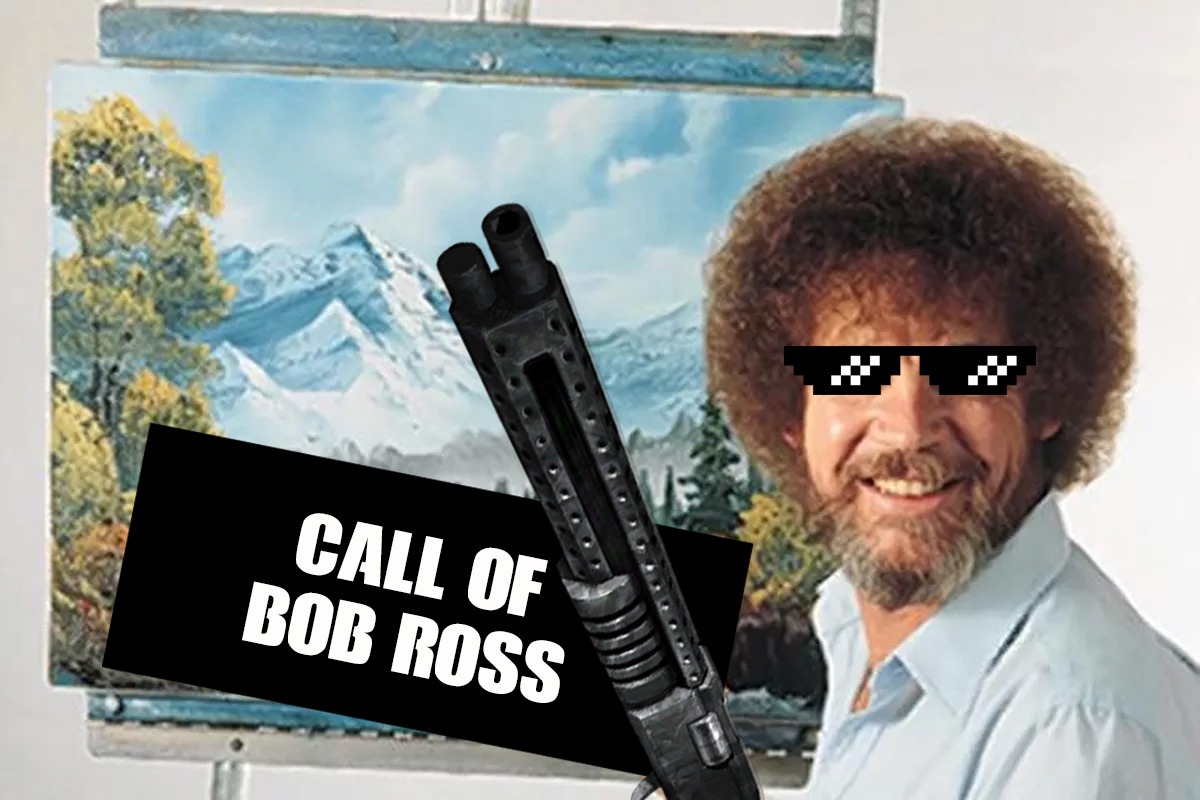 "Welcome back, I think you'll enjoy litlle painting we're gonna do, and I hope you'll take the time to paint along.
Or, you pull your easy chair, and you just relax with us."

___________________________________________________________
These are the words of the master of painting: Bob Ross!
We decided to combine two types of games: a creative game, in which you have to use your brain in order to create some FUCKING great piece of ART, and a first person shooter, where you just want to appease your soul by KILLING everything.
Hit the divine Color Cube to [SPOILER] pick a color and press the red button to spawn some mobs.
These mobs are your precious painting ressource, so be sure to kill them to fill your canvas.
To do that, you have three weapons: the hammer, the grapnel, and the shotgun (obviously, basic material for a painter).
Each weapon will make a different splash on the canvas, and the color will depend on the enemy.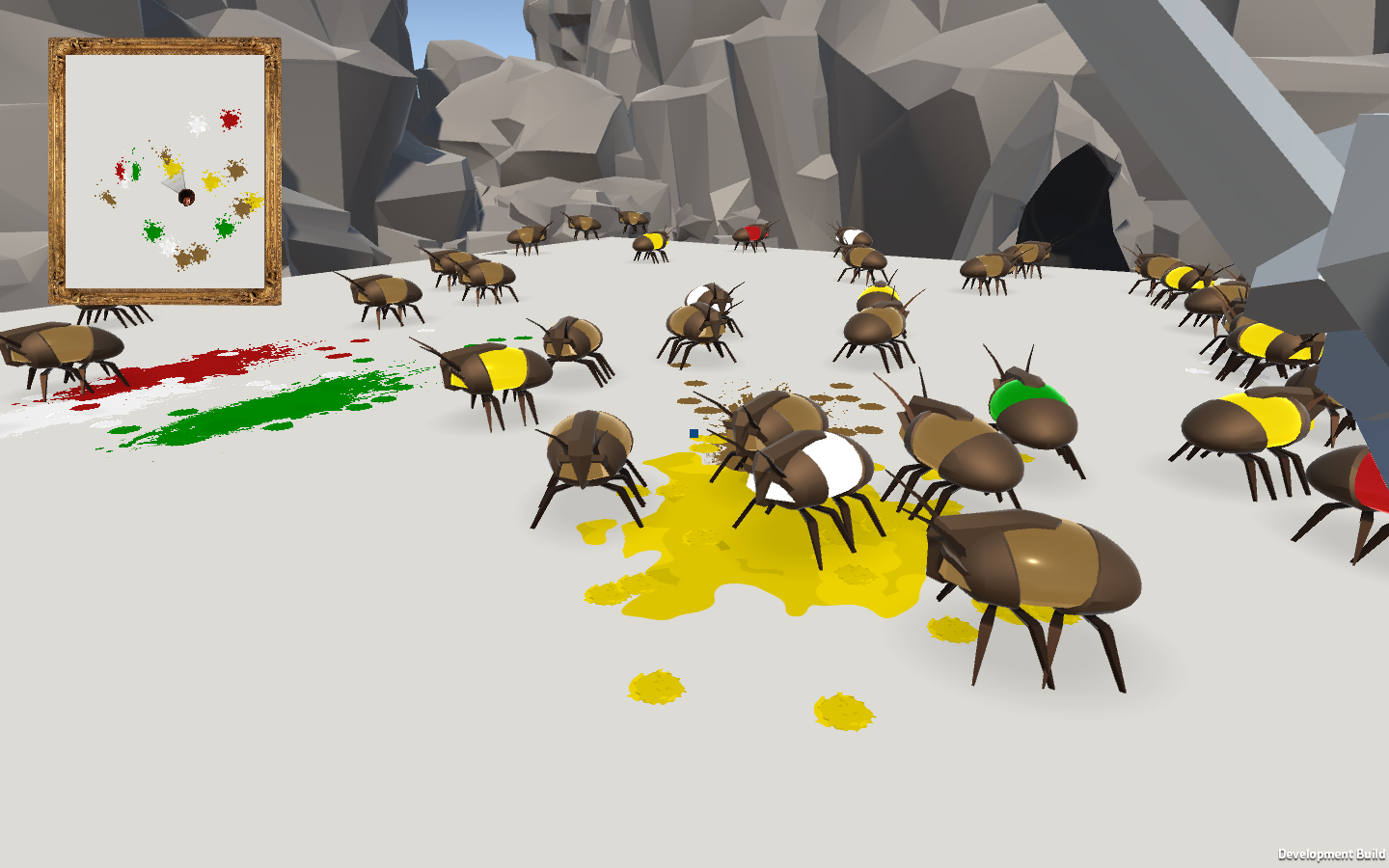 You only have one objective in this game : Have FUN, CREATE something that you like and SHARE it with others on Twitter using the Hashtag : #CallOfBobRoss
We can't wait to see your creations! :D

Pro tips: You can spawn an infinite number of monsters, and kill them all (not sure your canvas will be a good one, but who knows?), or spawn only a few monsters of a specific color, in order to let your mind do the job.
Pro tips #2 : Hold the click with your hammer to smash with MORE POWER

Pro tips #3 : Use "P" to save your art, saved next to the executable!